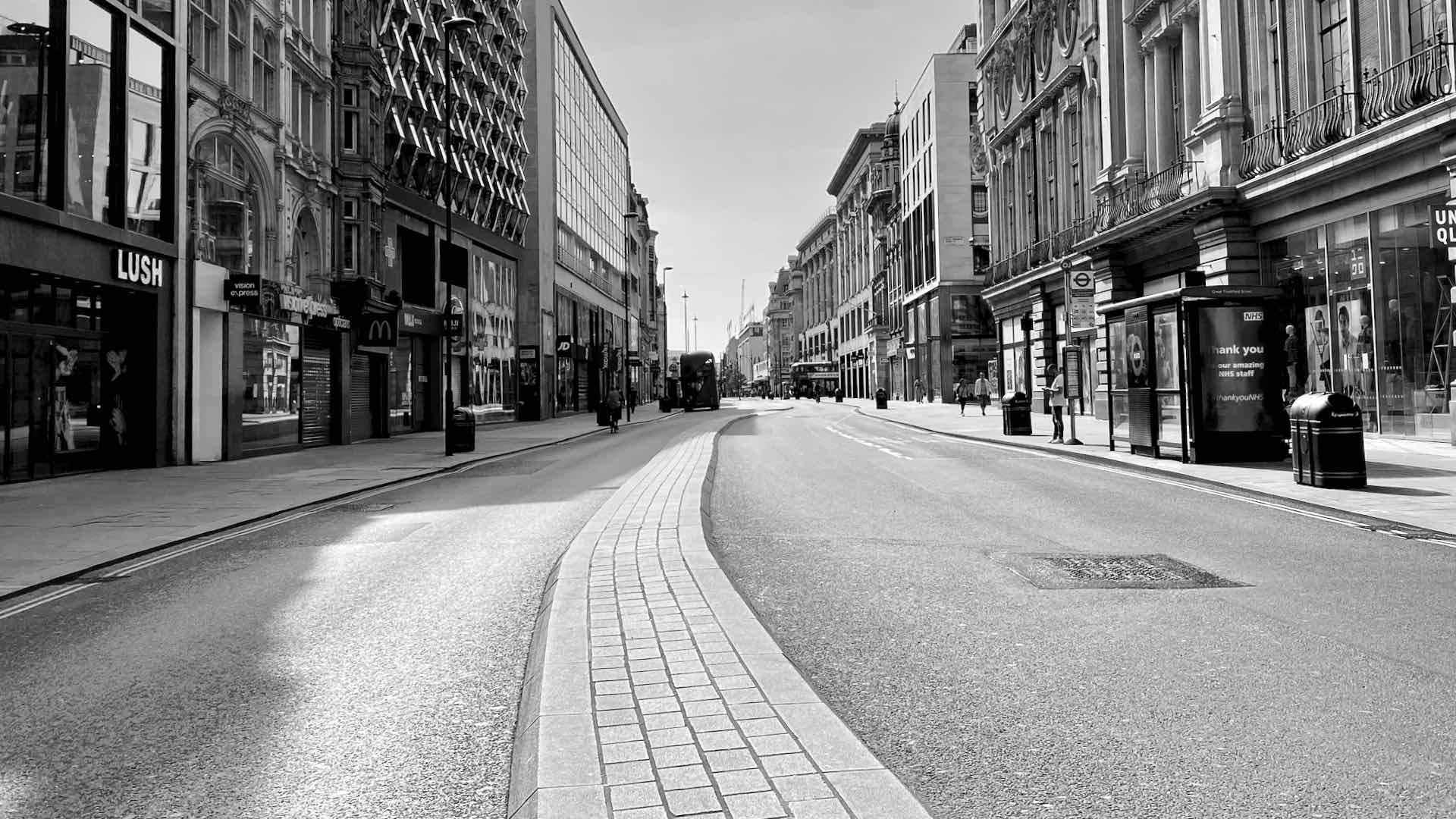 Finding Value Beyond the Disruption of CoVID-19
Imagination and persistence will help firms get through the uncertainty left behind by CoVID-19.
Our June 2020 research shows that the CoVID-19 pandemic will increase pressure on business to become more 'sustainable'. Unluckily, disruption caused by the crisis will also make it harder to deliver this wider 'stakeholder' value.
To prosper under such conditions is not easy. Senior teams require imagination and persistence to make money for shareholders and at the same time answer the newest demands of employees, customers, and society at large.
CoVID raises questions of strategy and practice
Lockdowns imposed during the pandemic have given a fillip to some sectors: home delivery, grocery shops, alcoholic drinks, video and gaming, and cleaning products, for example. Others – such as airlines and hotels, sports and performing arts, clothing and personal services – have been knocked to the ground.
Industry fortunes in the first half of 2020 aside, economic slowdown and widespread uncertainty will test every business in the months to come. Stakeholder expectations are hard to predict, but change will be seen in all markets. Companies that adapt to new demands will have the brightest futures.
The nation's encounter with CoVID will exert pressure on both corporate strategy and day-to-day practice. First, society's losses during the pandemic will legitimise calls to put people before profit, making sustainability more relevant than ever. Second, the havoc wreaked by the disease and lockdown will hinder companies' efforts to answer the very same calls.
Sustainable business pursues three aims
By 'sustainability' we do not mean simply net-zero or Corporate Social Responsibility (CSR). Rather, a sustainable business pursues three aims. These are to: (a) generate wealth for shareholders and employees; (b) minimise damage to – and where possible enhance – the natural environment; and (c) create non-economic value for individuals and / or society.
What the three aims mean in practice differs from sector to sector, from company to company. Nevertheless, CoVID will shape in foreseeable ways the overall task of creating value – and, by extension, the chance to secure good financial returns.
How CoVID will challenge value creation
Economic value – The pandemic has caused share prices to fall; some companies have dipped into their cash reserves. Consumers have reduced their economic activity; many have also suffered income or capital losses. Near-term uncertainty will curb discretionary spending, and social distancing will limit ways to seek revenue. The economy will remain fragile.
Environmental value – Lockdown has taught the West to live without unbridled economic activity. Compared with January, cities are less polluted; carbon emissions are down. Nations are making new and ambitious commitments to a low-carbon future; governments are tying industry bail-outs to sustainable outcomes. As people see a chance to 'build back better', climate activism is going mainstream.
Societal value – CoVID has reminded citizens of their own vulnerability. People see how the actions of an individual, a company, or even a nation affect the fortunes of others. Personal experiences of ill-health, watching friends die, or observing devastation from afar are influencing our priorities. Thoughts about well-being and happiness will motivate future choices and actions.
Combined, these challenges represent a headwind for the months to come. Still, this is also a chance to secure competitive edge. The businesses that emerge from 2020 in good shape will discover creative ways to deliver these three forms of value.
Cornerstones of sustainable business
Still, CSR is not enough. Nor is tub-thumping about brand purpose. Values pasted on head-office walls go only so far. Cutting plastic from the canteen is last year's news.
What is required is a deliberate and iterative effort to establish, or build further, what we view as the four cornerstones of sustainable business. These are strategy, leadership, practice, and dialogue.
The recommendations below are all easier said than done. But each strengthens the company's ability – first, to overcome the disruption of CoVID; and second, to answer the newest demands of employees, customers, and shareholders.
Strategy
1. Examine how sustainable business has to be more than a side-show.
2. Agree three kinds of strategic objectives: economic, environmental, and societal.
3. Commit money and resources to diverse initiatives that balance the aims.
4. Show employees how the three forms of value enable and reinforce each other.
Leadership
1. Question the unspoken belief that a company exists only for its shareholders.
2. From the top, make visible and personal commitments to the three-aim strategy.
3. Help senior managers in all functions see merit in value alongside the P&L.
4. Set out leadership standards to align day-to-day work with stakeholder needs.
Practice
1. Agree the principles of a workplace culture that values stakeholder outcomes.
2. Introduce performance metrics that are consistent with strategic ambitions.
3. Seek novel ways to secure all three forms of value from the same work.
4. Abandon initiatives and practices that undermine any one of the three aims.
Dialogue
1. Give employees chance to explore for themselves the need for sustainability.
2. Explain with imagination why customers should invest in sustainable offerings.
3. Set up, lead, or support initiatives to enhance the industry's value chain.
4. Educate people and nurture change; leave virtue signalling to lesser rivals.
Image John Cameron | Unsplash
Collide
Enter your e-mail address to receive Collide, for no-nonsense thoughts on strategy, leadership, and culture amid relentless disruption. (Click on the link in the e-mail you receive to confirm it is really you.)